Bored and looking for something to do in the next few weeks? Here's a few suggestions!
---
SYDNEY – Frui's Photography Social – March, 18
The Forresters – Address: Cnr Foveaux and Riley St, Surry Hills 2010
Good photography no longer requires a fancy kit. If you've got a smartphone, consider yourself a photographer. But don't stop there, join this fun monthly group and learn tips on how to improve your amateur photography skills! "Some of the best pictures we get are from iPhones," says Frui's director and founder Henry Carroll. "It's a basic camera, so it forces you to be more creative," he explains.
---
MELBOURNE – Cycle Messengers World Championships – Apr 2-6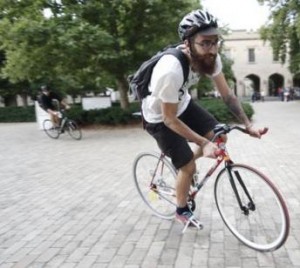 Around Melbourne
Its Melbourne's turn to host the world's biggest cycle messenger race is coming to Melbourne! What can you expect? A few wild parties, bike nerdery and a whole lot of adrenaline. Various events and parties will give you a chance to get up close and personal with the fast paced life of a bike messenger. Qualifying races, sprints and social rides are held from Thursday to Saturday, but Sunday is when things get serious. The main race is a gruelling marathon around the Docklands, designed to reflect a day's work for a messenger. If you didn't make it through the semi-finals, grab a beer and a trackside spot, and watch the dude who brought you your package that one time whip past at break-neck speed.
---
BRISBANE – The Fortitude Valley Markets – Mar 14-15
Brunswick St and Chinatown Mall
Brisbane's much loved Fortitude Valley Markets have been revamped for 2015, with a fresh layout and a new focus on supporting up-and-coming designers, artists and creatives. A bevy of fashion, food, music and vintage stalls line both Brunswick St and Chinatown malls every Saturday and Sunday. Browse through tiny terrariums, locally designed fashion, freshly baked cupcakes, hand-dyed textiles and much more.
---
PERTH – Free Vinyasa Yoga – Mar 14-15
Cnr James and Lake Street, Northbridge 6003
Wind down from your busy working day with a free outdoor Vinyasa yoga session. Classes will be lead by Laura Carroll, who has taught yoga throughout India, Thailand and France. No bookings are necessary and all levels are welcome.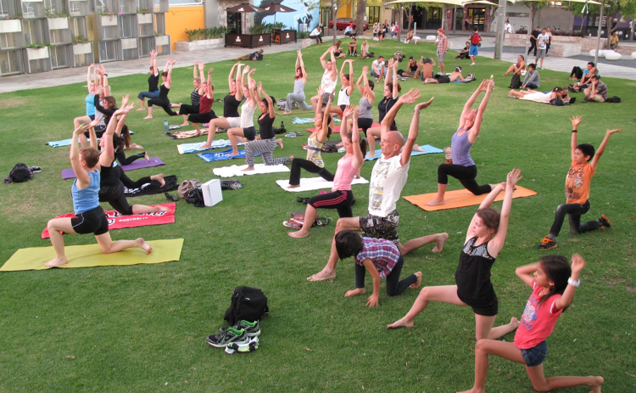 ---
AUSTRALIA! – Do Some Shopping!
Online
Visit CrazySales today to find the best deals on…everything you could possibly want!