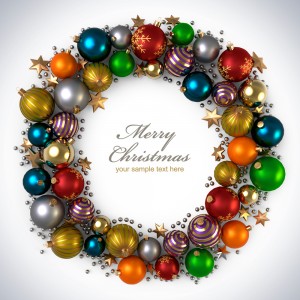 So many Christmas wreath are readily available in the market. You can buy as soon as you want to. But why not make it more fun making your own Christmas wreath? This is an activity that you and your kids will enjoy to do. This is going to be your most memorable Christmas wreath ever.
These are the materials that you need:
Cardboard
Glue Gun
Scissors
Instructions:
Cut the cardboard having a doughnut shape.
Using a glue gun, add the Christmas baubles around the cardboard, until it fills up the entire cardboard.
Add some ribbons and glitters as desired and your done!
There are many Christmas materials and decorations that you can find at CrazySales visit it now!