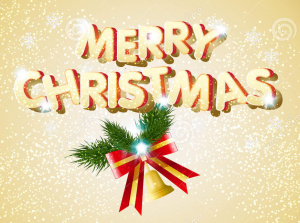 Rumor has it that the Australian celebration of Christmas in July was started in the Blue Mountains outside Sydney by a group of Irish tourist enjoying the winter snow. After experiencing a beautiful snowfall, they were reminded of their winters back home, and approached the management of a Blue Mountain resort about preparing them a traditional northern hemisphere Christmas dinner. The next day they were treated to a full Christmas meal, complete with all the trimmings. It being such a warm and wonderful experience for the Irishmen, they decided to return the following year with a larger group to enjoy their new July festivities.
The idea continued to grow, and in 1980 the Blue Mountains arranged A Yulefest Celebration, a winter event to last through the coldest months of the year, June, July & August. Visitors to the festival enjoyed roaring log fires and delicious Christmas dinners. The Yulefest Celebration continues in the Blue Mountains, but the idea of celebrating Christmas in July has spread throughout Australia. Whether you plan to venture out into the cold or stay warm and cozy indoors, here's a few suggestions for you.
Try making a snowman!
If the outdoors is not for you, then maybe you'll just enjoy staying warm on the sofa and watching a few Christmas films. It doesn't need to be December to enjoy these year round classics. Here's the CrazySales top ten Christmas movie list!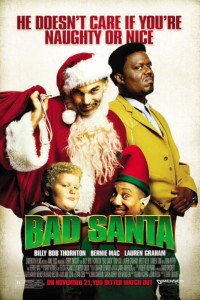 10. Bad Santa (2003)
Filmmaker Terry Zwigoff goes to war with Christmas in this feelbad story about a troubled and alcoholic thief played by Billy Bob Thornton, who eyes his latest target disguised as a naughty version of Santa. (A word of warning, this may not be for the entire family.)
9. Scrooged (1988)
Whether it's 1980's Manhattan, or 19th Century London, there's always a humbug like Frank Cross whose worldview needs an attitude adjustment from the ghost of Christmas.
8. Miracle On 34th Street (1947)
LIttle Susan Walker is convinced that the Santa employed by Macy's department store is the real thing. The authorities aren't so sure, and start court proceedings to have him locked up.
7. Home Alone (1990)
The McCallister family Christmas holiday checklist: tickets – check. Presents – check. Children – uh, oops! But fear not, because left-behind Kevin, played by Macauley Culkin, is too busy with his newfound freedom to notice. That is…until a few clumsy burglers try to get the better of him.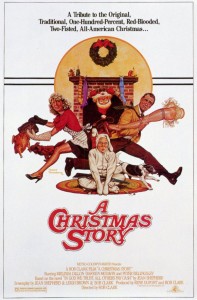 6. A Christmas Story (1983)
Bob Clark's classic Christmas tale about one boy's obsession with getting a B.B. Gun for Christmas. An annual event in America, it's realism should make it an instant Aussie classic as well. Laugh out loud Funny.
5. The Nightmare Before Christmas (1993)
Usually one of the first stops for Christmas movie viewers when leading up to the big day, this stop-motion classic about a battle between Christmas and Halloween was created by Tim Burton. Love it or hate it, either way you will not be bored.
4. Gremlins (1984)
See what happens when you ask for an unusual Christmas present, and a horde of malicious critters end up destroying your picture-postcard town.
3. Elf (2003)
Buddy, played by Will Ferrell, is a human raised in the North Pole as one of Santa's elves, whose fun-loving goofiness contrasts the stern personality of his real dad, played by James Caan.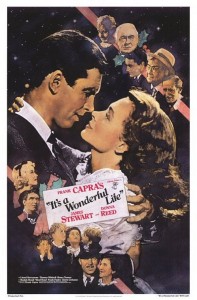 2. Die Hard (1988)
The Annual Christmas Eve party in Nakatomi Plaza is abruptly cut short by a crew of thieves disguised as terrorists. Naturally, Bruce Willis is the only person who could put the joy back in Christmas a situation like this.
1. It's A Wonderful Life (1946)
The tale of a suicidal man saved by divine intervention. A darker story than most give credit for, this story of small town life, redemption and parallel universes' make for a perfect seasonal movie regardless of your view on life.
Of course Christmas, even in July, wouldn't be complete without all of the appropriate Christmas Decorations!