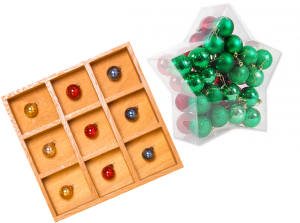 Take a look at this cool way to decorate your home with Christmas baubles rather than just hanging them on your Christmas tree. With a little imagination you can create a masterpiece. Follow these simple steps to create your very own piece of art.
Materials that you need:
Shadow Box
Instructions:
Fill the shadow box with different Christmas Baubles. Hang it to your living room. As easy as that!
You now have your own 3D wall decoration for Christmas.
You can visit CrazySales for more exciting deals and products this Christmas Season.