A bedroom is our sanctuary, it is where we sleep and relax. We feel most at peace in this cozy little room we sleep in. A great bed is a good start to any decent bedroom. I'm here to talk about what else a bedroom needs to reach its full potential. What am I talking about? I am talking about a nightstand.
A nightstand is a small and wonderful table that's right next to your bed. It usually contains a drawer or two to store your essentials. Things you can't live without and need close to your side at all times. It also has like a small to large shelf usually at the bottom to store bigger things in. The nightstand also has a fairly spacious top to store lamps, alarm clocks and other things.
There are multiple types of nightstands available on the market.
Here are some of the most common: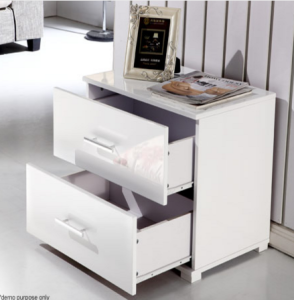 This particular nightstand has two drawers with a simple white and elegant design. The two drawers this stand affords are spacious enough to store nearly anything. Store books or other valuables in the drawers. meds, lamps and alarm clocks on the top for easy access.

High Gloss Bedside Table Cabinet and Nightstand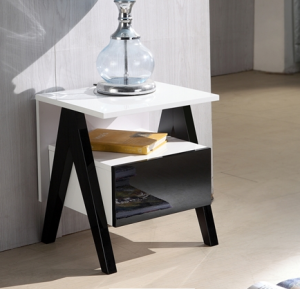 This nightstand is one of my favorites. Not only does it have a unique design, but also has ample storage spaces. Keep most of your essentials in the cabinet compartment safe and sound. The shelf is a unique design giving you more space and easy access to your things. The top is spacious and smooth perfect for lamps and other things.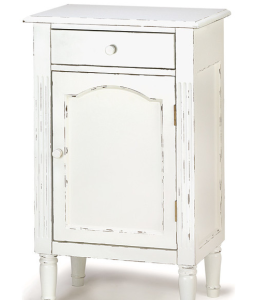 This nightstand has one small drawer and a big cabinet under the drawer. It forgoes the spacious drawer for an even more spacious cabinet. You can store some essentials on the drawer for easy access. The cabinet on the other hand can be used to store bigger items like an emergency light or nebulizers and other things. The top is big enough for a lamp but not particularly large enough for multiple objects.
Global Furniture Nightstand, Zebra Gray and White High Gloss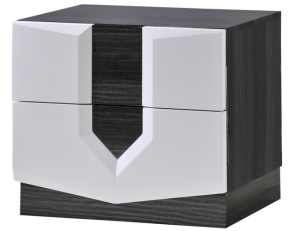 This particular piece of contemporary furniture mixes functionality and style. Featuring an elegant design, fit for an elegant bedroom. It offers ample storage space for your essentials. A hidden felt lined hidden jewelry compartment in the center of the dresser provides a secret place for storage of your valuable items. Basically its more than it looks as anyone should be.
There are multiple choices for nightstands in this day and age. You have to observe, consider and choose what fits. Do you need more storage space or do you need easy access or perhaps both? Make sure you choose based on your needs and style.