Kitchens are where we make our food. Cooking and cleaning go hand in hand. Sadly neither of this process is easy for any of us. Is there any way to make things easier on us? There is mankind has been building machines for hundreds of years to make work easier. Equipping your kitchen with the proper tools should streamline the process.
Below I have listed things that will help you bring efficiency to your kitchen.
Double 15 Litre Pull Out Rubbish Bin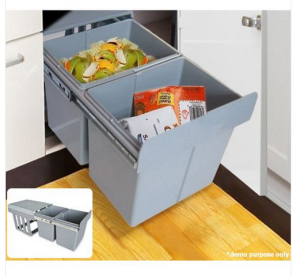 Throw out your rubbish with ease. The Double Pull Out Rubbish Bin will keep your kitchen clean. This convenient sliding bin features two 15 litre plastic waste bins, with handles that make it easier to separate kitchen waste for recycling. Metal runners enable easy slide in and out, bins lift out to make garbage disposal efficient. Even comes with a plastic cover to keep rubbish out of sight and out of mind.
Stainless Steel Kitchen Work Bench & Food Prep Table (213cm x 76cm)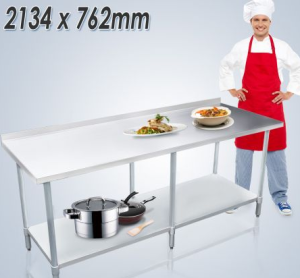 Refurbish your kitchen with a Stainless Steel kitchen work bench. This food preparation table will make your life easier by keeping everything within arm's reach. Keep your cooking utensils under and your ingredients up top. The kitchen work bench was created with galvanized legs and reinforced underside with dual hat channels. It comes with six adjustable bullet feet to make sure the table is always level.
3 x Glass Wine Steel Metal Holder Racks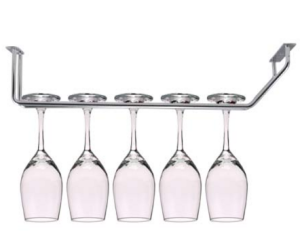 Do you like wine? Then organize your wine glasses with a wine glass holder rack. It's an efficient and elegant way of drying your wine glasses after cleaning. Attach to your ceiling for a handy storage solution.
Orange 3-Tier Powder Coated Dish Rack with Drain Board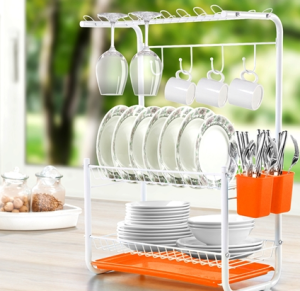 Easily store all your eating utensils with this 3 tier dish rack. It's easy to assemble, clean and maintain. Keep cups, dishes even wine bottles and more organized. Designed with 4 convenient hooks for holding mugs.
Food Vacuum Sealer Saver with Heat Strip Free 10 Bags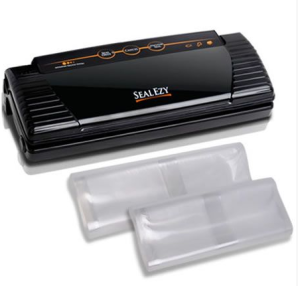 Now that your done with cooking, you usually find you have leftovers. It would be a waste to just throw them in a bin right? So what do we do? Store them away of course! The food vacuum sealer was made for this. It allows you to store food and ingredients while keeping them fresh. So say goodbye to throwing away leftovers and say hello to organized fresh foods.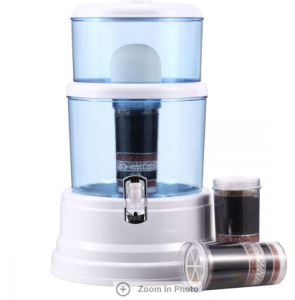 We all need clean water to live but not at the expense of the environment. So say no to bottled water! We all know that plastic bottles pollute the environment. Enjoy cleaner water without compromising the environment with the 8 Stage 16L Water Filter. The 8 stages assure your water is free of organic contaminants, lead and all bacteria in addition to being softened & pH stabilized. No more germs, no more rust and no more bad taste, just drinking water at its finest. Convenient and affordable this filter is easy to install and clean making it a winner! Help yourself and the environment with the 8 Stage 16L Water Filter.
Stainless Steel 850W Whole Fruit Juicer Machine with Micro-Mesh Filter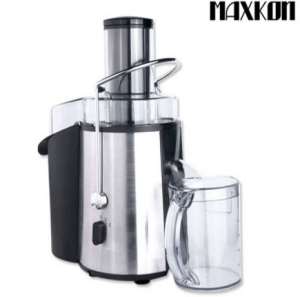 Enjoy fresh squeezed juice for free with the Stainless Steel Juicer. Save money by making your own juice instead of going to juice bars for healthy drinks. The Stainless Steel Juicer will have you enjoying juice in a matter of seconds. Unlike most juicers on sale our particular brand leaves less pulp and more juice. This model also comes with a pulp collector that saves pulps for other uses. You know the best part? Since you have your own juicer, you can dictate what goes in your drink. Choose any combinations of fruits, vegetables and sweets and make your own flavours.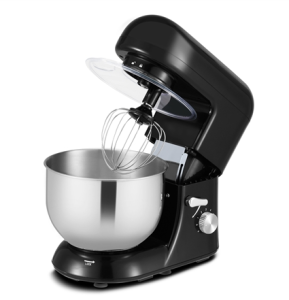 If you enjoy cooking but not the hassle of mixing then this mixer is for you. Save yourself time and effort by using this for kneading dough for bread or pizza. This mixer is capable of kneading, whisking, creaming, folding and more! Three different beater adjustments are available as well as a transparent splash guard to cut down on mess, giving you more time for leisure. The mixer has a large 5.5 litre mixing bowl allowing you to mix up to 2kg of ingredients! The powerful motor and quality manufacturing make it the perfect kitchen appliance for your mixing needs.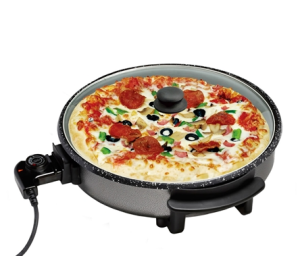 Fry anything you want for a quick meal. This Electric Frying pan is big enough to fit almost anything. Fry up multiple eggs and bacon for breakfast no sweat. The tempered glass lid has a ventilation hold on top, and the stone coat technology will ensure the safest and healthiest cooking for you. What separates this from most electric pans is that it comes with 5 different heat settings. You will always be able to pick the right temperature for the right fry.
Black Food Dehydrator with 5 Removable Trays & 2 Bonus Trays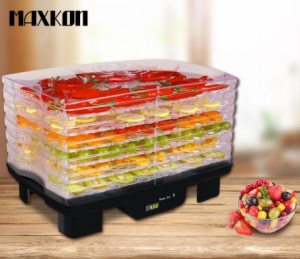 Capture the flavour and nutrition of almost any food. Enjoy a new way of preserving food without any harmful additives. Dried foods might not seem appealing at first but they are less likely to spoil and small enough, making dried foods an excellent choice for snacks during trips. Easy to use just put the food on the trays and press a button. The portability and long storage life coupled with easy preparation makes this an ideal choice for the kitchen.
There are plenty of other things out there you can equip your kitchen with, to make life easier. These are some of the basics, all the equipment you will need will depend on what you make.