A new collection of uniquely designed pillows with comfortable quality you can buy at CrazySales online 🙂 From ostrich pillow for travel and office to pregnancy pillow, these pillows are sure to provide a unique napping experience.
---
Ostrich Pillow for Napping Anywhere
This pillow is a combination of a blanket, a pillow, a bed and clothing for those who slump off, on their desks. Sometimes all you need is a power nap—after a stressful day; to counter jet lag; or for a chance to relax. Burrow your head and arms into its cozy "cocoon" and you'll be in dreamland before you know it. Stuffed with synthetic material – "for maximum performance and lightness", according to its inventors – the distinctive-looking pillow has a hole in which to put your head, and a mouth hole designed to allow its wearer to breathe easily. It also has two side holes where you can store your hands – if napping at a table in a library, for example. The Ostrich Pillow is a dream come true.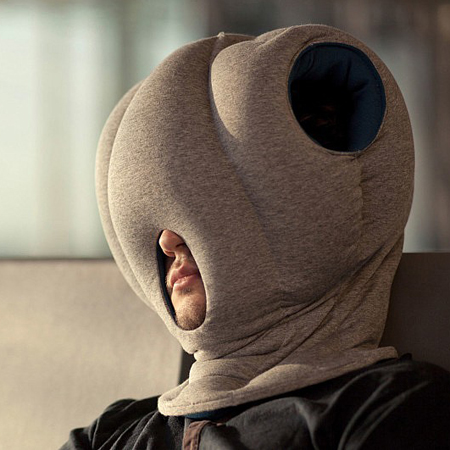 Great for frequent travel, the dorm, the desk, or home, the Ostrich Pillow is like that comfy old sweatshirt you just can't part with. Block out the noise, the light, and the world for a little catnap. Snooze and awake refreshed.
Only $19.99, you could own this awesome ostrich pillow! Simply Like Our Facebook Page and Get it with Only $19.99 (Current price: $49.99) + Freeshipping. Send the screenshot of your facebook liking our Page via the message box to our customer service team and we will send you a $30+Freeshipping coupon code. It will be the most popular gift at the holiday office party or family party!
---
Ostrich Pillow Light for Neck Support or Eye Mask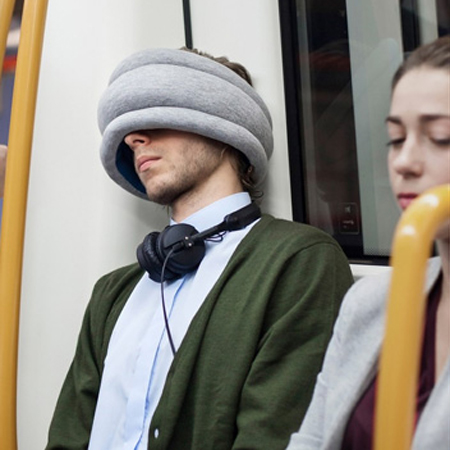 This light-weight napping pillow's clever little design lends itself to be portable, comfortable, and totally adjustable; not to mention seriously practical. It can be used to keep your neck warm and support it, avoiding a "stiff neck" that often associated with travelling and cold air vents. It has amazing comfort for such a small and lightweight product. Unlike traditional travel pillows, the Ostrich Pillow Light gives you options. You could also use it to cover your eyes so it acts as a soothing eye mask. It covers ears as well so dampens the sound down creating a more relaxing atmosphere.
---
Stuffed Elephant Plush Pillow for Babies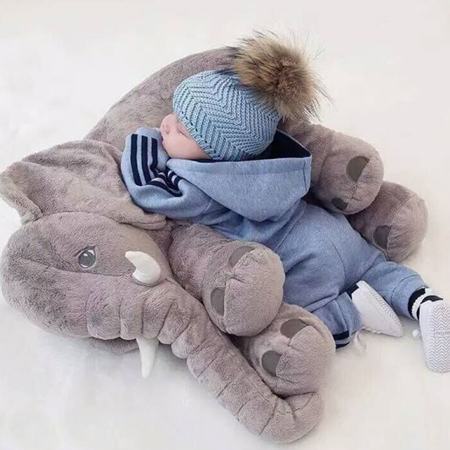 There is this super cute elephant pillow for your kids. It can be used as a pillow, a doll or a blanket, giving your baby, infant or kid comfort and support and will let him/her get a peaceful and soothing sleep. Only $21. 69 at CrazySales. Lovely gift choice for your babies, infants and kids or your friends' or families', even your girlfriend.
---
Pregnancy Pillow Gives Mothers the Support They Need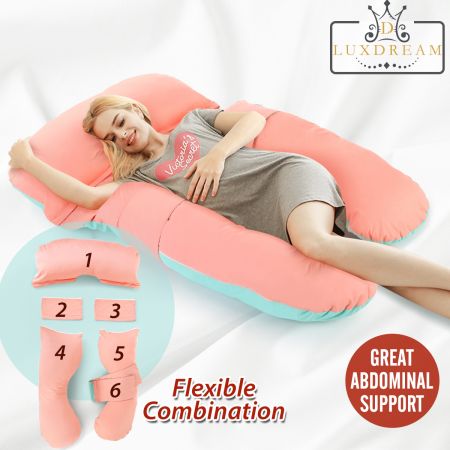 Carrying and delivering a baby is a wonderful experience, but it is also a very physically taxing process. This maternity support pillow is comprised of two connected pillows. The mother lies down on the connector (or "bumper") with one pillow supporting her tummy and the other supporting her back. These cushions help mothers maintain a comfortable side position for hours, allowing them to get deep, restful sleep. Experience the comfort you need when you order this new Pregnancy Support Pillow today!
Which one is your favourite? Can ostrich pillow solve your insomnia? Leave your comments below for the chance to join our "CrazySales Share & Win" Group and get a 20% Off Coupon to buy them at CrazySales. Shop outside the big box, with unique items for unusual pillow from CrazySales at affordable prices.