The outdoors is a place for us to relax naturally. So naturally we should be comfortable as we relax. While, the outdoors is supposed to be great there are things in it that can cause discomfort. Insects, grass, rocks are just some of the things that may cause discomfort. How do we solve this dilemma? Well, that's what outdoor furniture is for. The right outdoor furniture will enable you to experience the outdoors in comfort.
Below I will list down useful outdoor furniture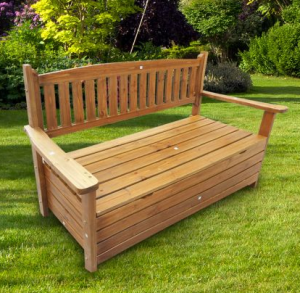 Enjoy the great outdoors in comfort with this Garden Storage Bench. Not only, does this bench provide a comfortable place to relax, but also a storage box. You can store tools like water hoses, watering pots, toys and more. You can have everything you need where you're sitting for uninterrupted serenity.
Hammock Swing Double with Pillow – Multi-colour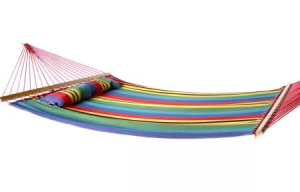 This hammock was made to help you enjoy the great outdoors. Made from soft touch polyester cotton blend fabric, ensuring you're comfortable while relaxing. Hang it out in your backyard all it needs is a sturdy place to attach to. Attach it to a tree or poles and take a load off!
Reclining Sun Bed Beach Chair with Padded Head Rest – Grey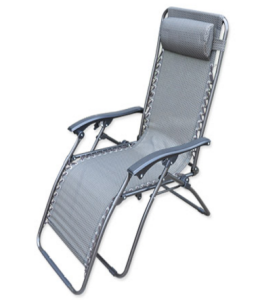 Bathe in the warmth of the sun in comfort with the Reclining Beach Chair. This chair is portable and durable, it can be brought anywhere with ease and stand the test of time. Take it to the beach or the pool and sit back and relax.
London Rattan 3pc Wicker Outdoor Furniture Set – Table Chairs Rattan Set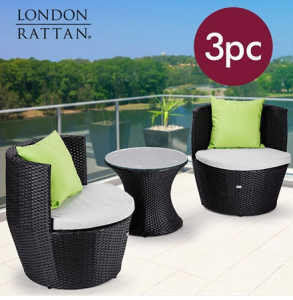 This furniture set is a great addition to your balcony or patio. Made with rust resistant alloy and waterproof wicker, it will surely survive the harshness of the outdoors. The set comes with water, stain and oil resistant cushions. The best part is that the cushions have covers that are machine washable making cleaning easy. The Rattan Wicker Set will survive!
Foldable Portable Picnic Table w/ Four Seats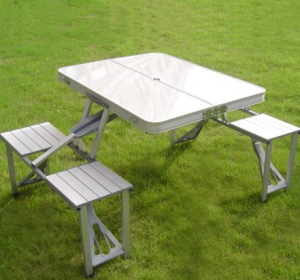 This Picnic table set is a portable yet durable solution to your outdoor activities. Made of aluminum making it very lightweight and portable. The MDF heat resistant table will prevent any injury from the heat. It is easy to clean and put away thanks to it being foldable. The whole thing being portable and durable sounds like a steal to me!
All of these will improve your outdoor experience and let you relax in comfort.