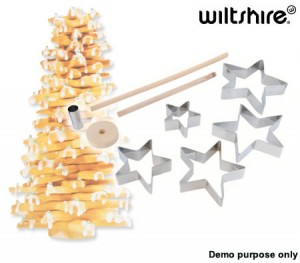 Why not give your friends a gift with your personal touch, something that you work hard at the same time enjoyed working on? Cookies will always a good choice when it comes to a Christmas gift.
You will save money and enjoy doing it at the same time and you're friends will appreciate a gift made with love!
Here is a Cookie recipe that you can use this Christmas.
Ingredients:
3 cups all-purpose flour
2 tsp baking powder
1 tsp baking soda
1/2 tsp ground nutmeg
1/4 cups butter
1/4 cups Neufchatel cheese
1 cups sugar
1 tsp vanilla extract
1 large egg
1/2 cups fat-free skim milk
1 tsp all-purpose flour
1/3 cups sugar
Directions:
Preheat oven to 350ºF.
In a medium bowl, combine flour, baking powder, baking soda and nutmeg; set aside.
Place butter and cheese in a large bowl; cream using an electric mixer. Add sugar and beat until batter is pale yellow; beat in vanilla extract and egg.
Add about 1/3 of flour mixture and 1/3 of milk to cheese mixture; mix batter on low speed until just combined. Repeat 2 more times with remaining flour mixture and milk, until thoroughly combined into cheese mixture.
Shape dough into a ball and loosely cover with plastic wrap. Using your palms, press down on plastic wrap to flatten dough into a hamburger shape; refrigerate for at least 30 minutes and up to 2 days.
Sprinkle a teaspoon of flour on a flat work surface. Pull off about 1/3 of dough and, using a rolling pin, roll out dough to 1/8-inch thickness. Using a Christmas cookie cutter, cut cookies out of dough and place on ungreased baking sheets. Roll up dough scraps and add back to dough ball. Pull off another 1/3 of dough and repeat process until all dough is used — recipe will make approximately 45 cookies.
Sprinkle your Christmas Sugar cookies with coloured sugar and bake until edges just start to turn golden, about 10 to 12 minutes. Remove cookies to wire racks and cool completely.
Total recipe makes 45 cookies.
After baking your cookies, this is now ready for packaging, you may use cellophane for this or a cookie jar for a more interesting look and taste. Keep in mind that our eyes eat first. So it is important to make it good. This can also be a cookie business this Christmas. Accept cookie orders for this season for an extra income. You can also visit CrazySales for more awesome deals and products this Christmas. Happy Baking!