Summer is in the air and it's time for fun under the sun. You know what's fun to do during summer time? Swimming of course! We all want to cool off with a dip in the pool. While swimming is all well and good it can get stale and boring after a while. What can we do when this happens you ask? Well how about introducing pool toys into the mix to enhance our swimming experience.
There are myriad of pool toys out there but today we will only be discussing five.
The first toy I am going to discuss is the
Kids Intex Inflatable Lobster Swimming Pool Ride On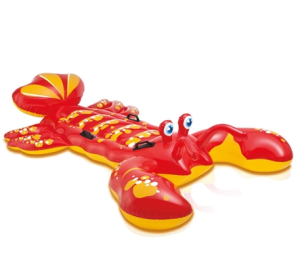 Let your kids play beastmaster, this inflatable lobster was made to be ridden on by your little one. Designed with durable hands and three air chambers for added security. Made with cute bright colour stick up eyes, the other kids will be envious just by looking at it. This blow-up raft is sure to be the life of the party.
Swimline Island Sun Tan Lounger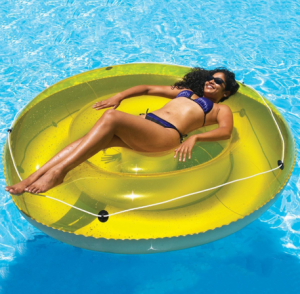 Have fun under the sun and soak in some of that vitamin D. This inflatable bed is big enough to stretch out on alone or with a friend. It's beautiful golden color will have you glowing like the sun. Designed with a recess center to keep you safe and secure. A grip rope is around the perimeter to assist on getting on and transportation. Made with heavy duty vinyl sure to last you plenty of summers.
Swimline Floating Card Game Station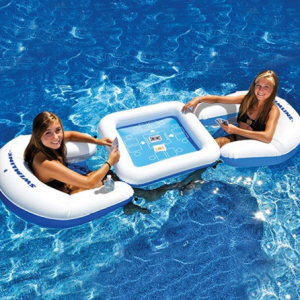 Bring poker night to the sun this time. This floating card game station will enable you to play cards in the pool. Play other games like Go Fish or solitaire while chilling and relaxing in the pool. The clincher to this deal is that the set comes with waterproof playing cards. Not only that but it also comes with two inflatable seats perfect for games. It also comes with a drink holder so you can hydrate under the sun.
Swimways Swim Noodles (35-Pack)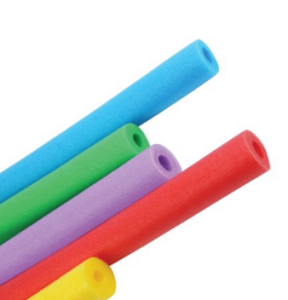 Learn how to swim the fun way with the swim noodles. Swimming is a lifesaving skill, noting that it behooves us to learn it. The swim noodles while useful for learning swimming also make great pool toys. Practical and fun get yourself one today and enjoy the summer.
ProVolly Swimming Pool Volleyball Set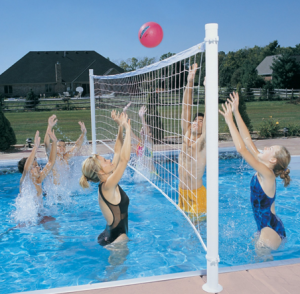 Transform your swimming pool into an aquatic volleyball arena. There are plenty of sports out there but in summer time aquatic sports are the best. Why not try pool volleyball? The product is adjustable able to fit small and large swimming pools. You can also adjust the height of the net and set it up for players of all ages. This product can be enjoyed of people of all ages now that is a keeper.
With all that being said, Enjoy summer to the fullest with the right toys.