If you've got aspiring musicians in your home, here are the perfect items to boost the existing talent.
---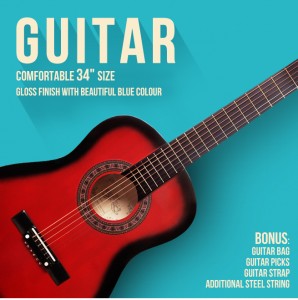 Start your child's musical journey with a 34" Kids Steel String Acoustic Guitar Pack! This acoustic kid's guitar is the perfect size for children beginning their musical career or continuing on the road to virtuoso. They will feel confident and excited every time they pull this magnificent steel string guitar out of its case. Chords and solos will ring out loud and proud while your child performs in front of family and friends, with the help of conveniently included picks. The guitar strap means you're not limited to a sitting position, express yourself freely and comfortably. With a classic gloss finish, the red colour says nothing but style and charm. This winning combination of quality materials, construction and presentation cannot be beaten when searching for an acoustic guitar for your kids. Make their musical dreams come true today with this 34" Kids Steel String Acoustic Guitar Pack!
---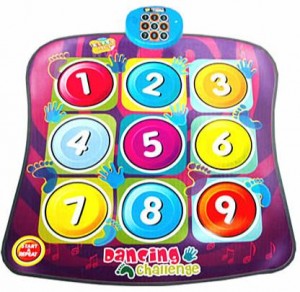 So you think you can dance? Well, prove it! This vibrant and colourful dance mat is the perfect platform to get your dancing shoes on and kick up a dance-off! With a variety of exciting music, this dance mat will challenge your mobility and keep you entertained for hours! A word of warning though – if you step on the wrong number 7 times, it's Game Over! With up to 5 levels of dance competition, this dance mat is the perfect game to play with friends – or simply practice your dance moves by yourself, so you can show off your skills to everyone later! Get footloose and fancy free with this fantastic dance playmat today!
---