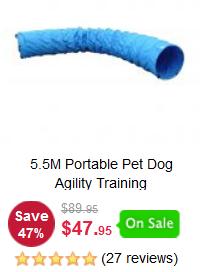 As always, CrazySales is the number one spot on line when shopping for pet supplies. Show your pets you care and check out all the crazy discounts online today!
Add some variety into your dog's training with this 5.5M agility tunnel! Agility is a fantastic way to keep your dog fit as well as providing your dog with physical and mental stimulation. It helps increase obedience levels and most importantly, it's a great way to have fun while spending time with your dog! The agility tunnel is one of many obstacles that are commonly used in agility courses. This 5.5M tunnel is made out of strong waterproof material and can be straightened or bent to form curves as you like. Perfect for use in the backyard as a training tool for competitions, or just use it for a bit of fun with your pooch! This agility tunnel folds down to a compact size and comes with a handy carrying case.
---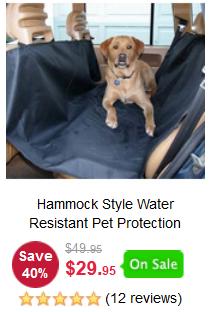 This is a durable quality car seat cover for dogs and cats discourages your pet from jumping into the front seat, and is safer for sudden stops. The back seat can be split to accommodate a passenger, as well as your pet! This tough, water resistant seat cover will not only protect your expensive leather car seats, but also help to organize your leash and other supplies. This large rear seat cover measures 150cm length with 140cm width and it fits into almost any car to guarantee the comfort and safety for your pets. Your pets will love to come along with the family for all the car trips with this black car cover!
---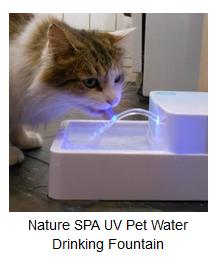 The SPA UV Fountain is unlike anything you've seen before. It gives pets fresh clean water just the way they like it. And it gives you a lot to love, too. When you introduce this amazing fountain into your home, you'll be making your pets' drinking water more appealing. When water is fresher, cleaner and better tasting, your pets will naturally drink more of it!!