There are plenty of productive hobbies out there in the world. One of the most useful I have found is sewing. Sewing can instill discipline and creativity in someone, one can even have a business because of this skill. There are a multitude of reasons you should learn how to sew.
Here are a few reasons you should learn how to sew:
Mending your own clothing will save you money. Instead of buying new clothes you can just make simple repairs to extend its lifespan.
Learning to repair and alter clothes can improve the piece significantly. You can change the buttons to more expensive ones, making your clothes fit better can make you stand out more.
Practicing sewing will enable you to get creative, finding new ways to improve your clothes. Upgrading an off-the-rack piece to couture.
Learning how to sew will enable you to make your own clothes. You have free reign to do as you please choose your own fabric, choose the color, change the fit and more.
Sewing is a productive hobby to do during down time. Sewing will bring out and nurture your creativity.
Now don't those benefits sound awesome, you will need a sewing machine to get started. This model is excellent for beginners and at a modest price. A piece of quality equipment to start off your new hobby.
Singer 1108/8280 Sewing Machine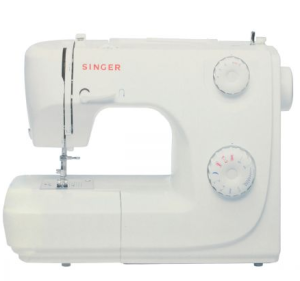 Take your sewing to new heights! The Singer Sewing Machine is a versatile choice for avid sewers. Comes with 7 professional stitch programs and an easy to use buttonhole program. Say goodbye to the tedious process of buttonhole making! This model comes with a free arm to make trouser legs or sleeves easily. You can change the stitch length through one dial, make stitches as simple or as complicated as you like. From insertion to button-hole sewing, or simply cleaning; the extensive range of accessories makes everything efficient. A snap on/off presser feet allows instantaneous change. Compact and user friendly perfect for beginners and veterans alike.
There are other practical uses in sewing such as:
Making or Altering Costumes
Having tailoring skills will allow you to make your own costume. You get to pick what fabric and what color goes into costumes, perfect for Children with sensitive skin.
Embroidery
Create your own patterns add a touch of sophistication to your pieces.
Alteration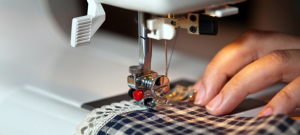 Alter your clothes add new frills or change the buttons to upgrade your clothes. Change the size a bit to make it fit you.
Now doesn't sewing sound like an amazing hobby? Get a sewing machine and get started today!