When you are struggling on bed on Monday, half of Tasmania will not be at work, on November 6th, for a questionably momentous occasion. So, what holiday are they having while we are heading to office? – A farcically-named "Recreation Day"
Recreation Day is annually celebrated in northern Tasmania, on the first Monday of November. What happens to the southern part? Well, initially the southern part of Tasmania takes a day off in February observing Royal Hobart Regatta, then someday the northern came up with a whimsical idea that they should make up a holiday as an equivalent of days off in Tasmania. That means, this year, other parts of Tasmania do not observe Recreation Day as a holiday, but they observe the Royal Hobart Regatta, on the second Monday of February.
It will be quite hilarious for local business: the staff in the south will be hard at work, locked in the position, while those in the north will be enjoying outdoor activities like camping in the fine weather of spring.
However, we don't really need a holiday to make our days. With our optimistic spirits, we could enjoy every weekend as any memorable occasions. Let's help you to light up your outdoor activities to make up your own recreation day!
Spring would be an awesome season to have barbies outdoors with family and friends. Lamp would be a nice subject on barbecues. How about trying some barbecued marinated lamb legs?
---
INGREDIENTS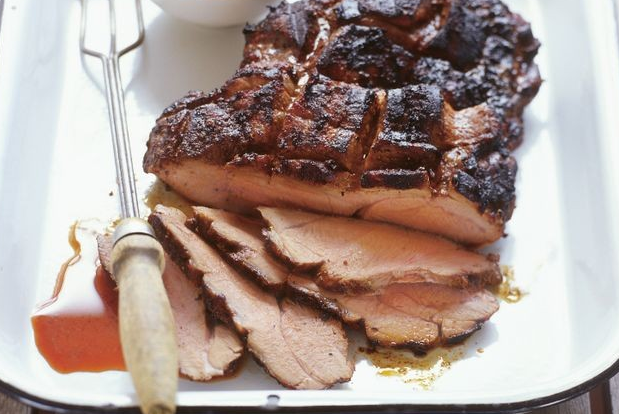 5 garlic cloves, crushed
1 tablespoon paprika
1 large lemon, juiced
1/4 cup olive oil
1.5kg boned lamb leg, butterflied
olive oil cooking spray
jacket potatoes, to serve
DIRECTIONS
Step 1
Mix garlic, paprika, 2 tablespoons lemon juice and oil in a dish. Season both sides lamb with salt and pepper. Score lamb skin (this allows marinade to penetrate). Place lamb in marinade and turn to coat. Cover and refrigerate for 3 hours. Remove from fridge 30 minutes before cooking.
Step 2
Make green olive mayonnaise: Meanwhile, combine mayonnaise, olive, paprika and 1 tablespoon lemon juice in a bowl. Season with salt and pepper. Mix well. Cover and refrigerate until ready to serve.
Step 3
Spray a cold barbecue plate or grill with oil. Preheat on high heat. Reduce heat to medium-high. Barbecue lamb, skin side down, for 10 minutes. Turn and cook for 5 minutes. Reduce heat to medium-low. Cover lamb with barbecue hood (see tip). Barbecue for a further 15 minutes for medium or until cooked to your liking. Remove from heat. Cover loosely with foil. Set aside in a warm place for 10 minutes to rest. Slice lamb thinly across the grain.
Step 4
Serve lamb with green olive mayonnaise and jacket potatoes.
---
For some old-school barbie gurus, Simple Grilled Lamb Chops may open up your appetites.
Ingredients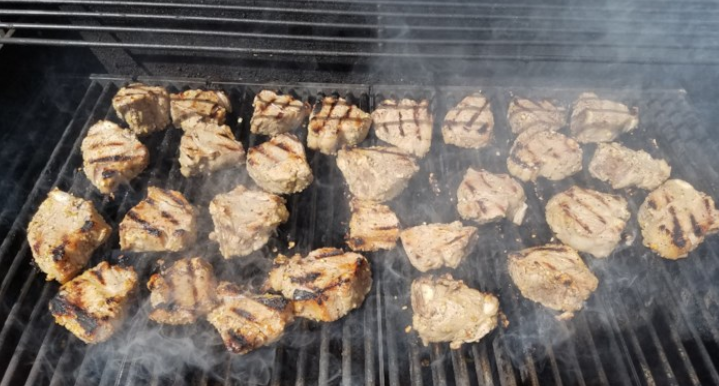 1/4 cup distilled white vinegar
2 teaspoons salt
1/2 teaspoon black pepper
1 tablespoon minced garlic
1 onion, thinly sliced
2 tablespoons olive oil
2 pounds lamb chops
Directions
Step 1
Mix together the vinegar, salt, pepper, garlic, onion, and olive oil in a large resealable bag until the salt has dissolved. Add lamb, toss until coated, and marinate in the refrigerator for 2 hours.
Step 2
Preheat an outdoor grill for medium-high heat.
Step 3
Remove lamb from the marinade and leave any onions on that stick to the meat. Discard any remaining marinade. Wrap the exposed ends of the bones with aluminum foil to keep them from burning. Grill to desired doneness, about 3 minutes per side for medium. The chops may also be broiled in the oven about 5 minutes per side for medium.
---
Meanwhile, you should use a Thermometer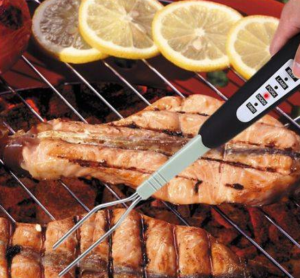 Barbecue Fork to avoid meat being overcooked,
which is essential for perfect taste and texture.
Lamb is stronger in meaty flavor and with less fat
content. Thus, it will be subtler to measure
temperature. A thermometer fork will be of
great help.
And a Portable Fridge & Freezer will help you keep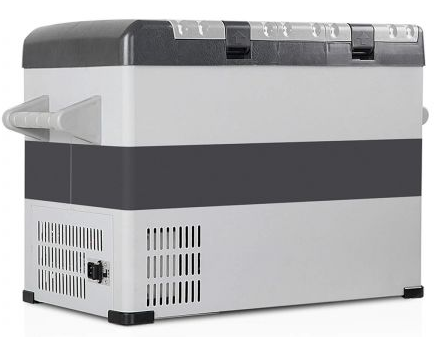 your marinated meat from being over-exposed in
the air. You can easily place it in the trunk in your trip.
For some overly tidy guys, a Stainless Steel BBQ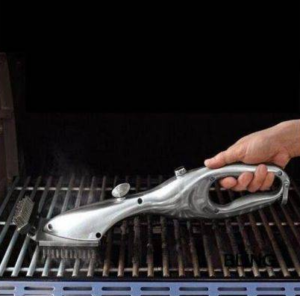 Handheld Grill Cleaning Brush will help you clear
scraps on the BBQ pit. Of course, apart from cleanness,
it helps you erase the flavor of the former recipe so that
the new one will have more space to sparkle.
If it is your first time to barbecue outside, using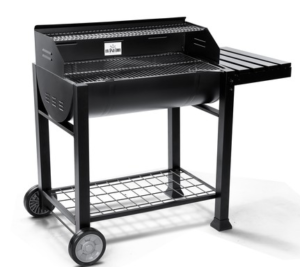 an Outdoor Portable Barbecue Shelf would be a
good try.
---
If you live in southern part of Tasmania, do enjoy your holiday! However, others can still set up your own recreation day, could have lots of fun with friends and family! Having outdoor barbecues would be a good start, to savor the texture of meat and embrace the breeze of spring.