Investing a gaming chair is a smart choice, especially when you work or play video games for long hours every day. A good gaming chair will not only keep your back properly aligned but improve your spine posture over time. As a number of gaming chairs are available currently, how to choose the right one becomes a confusing question for many people. In the in-depth guide, we will elaborate gaming chairs' styles, benefits and needed features to guide you make a correct decision.
---
Why You Should Buy a Gaming Chair?
As we all know, when sitting in a chair for an extended time, you will likely end up getting pain in back, muscle, neck or spine, which is a common issue for chairs which are not ergonomic. Studies have shown that a large number of adults suffer from back pain, neck pain or other soreness due to the bad posture. Hence it is indispensable to sit properly with the correct posture to ensure the durability and comfort of your body. A gaming office chair with adjustability and ergonomic design is actually beneficial to you and your physical health in the long-term.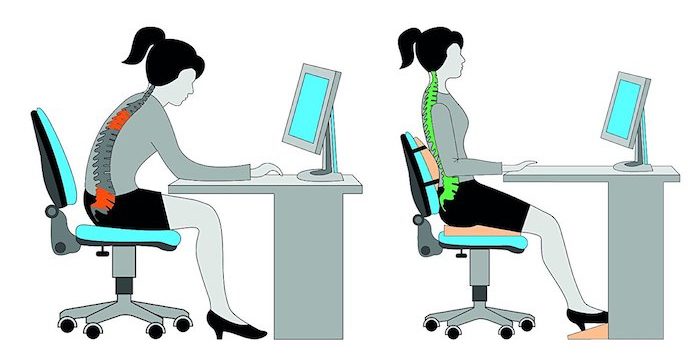 ---
Types of Gaming Chairs
Overall, there are essentially five types of gaming chairs in Australia. Of course, the style you settle on depends greatly on your personal preference. But besides the personal choice and comfort, you should look for the right type for your actual needs.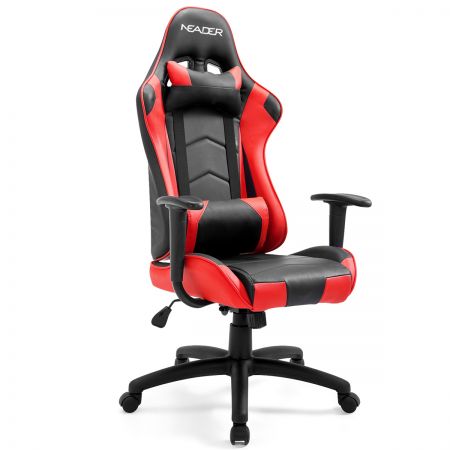 PC Gaming Chairs

: This type of

computer chairs

are designed with great mobility and comfort, suitable for PC gamers. PC chairs typically have armrests, headrests, wheels, sturdy back support and an array of extra adjustment features for a satisfying experience.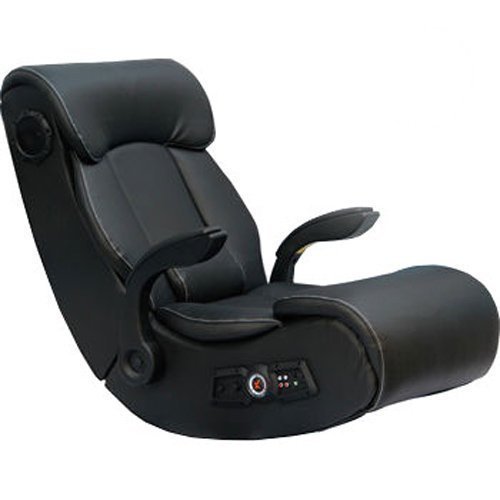 Rockers

: Rockers are placed on the floor without pedestals. They are utilized as a rocking chair allowing you to move back and forth, or can be fixed in a location. They are exclusively for console gaming since handling a keyboard and mouse on them can be an uphill battle.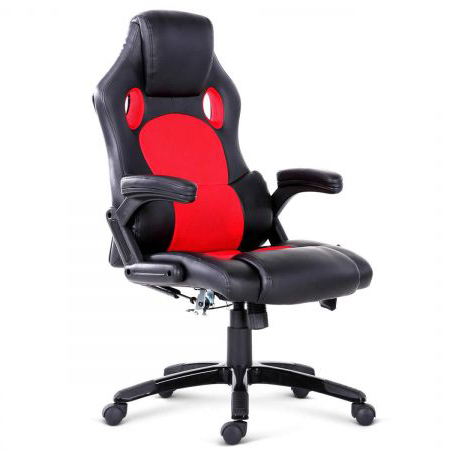 Racers

: Racers are mostly used for racing games, as they are furnished with accessories like a steering wheel, clutch, an accelerator, and brakes, giving you a realistic gaming experience of driving a real race car.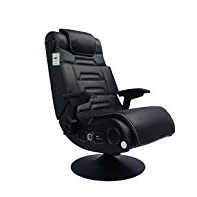 Pedestal Chairs

: The pedestal

racing chair

is a somewhat of a hybrid between the rocker and PC gaming chair. These chairs are primarily for console gaming, but they can also be used for PC gaming. They are adjustable and rotatable, as well as usually adorned with leather upholstery or cloth.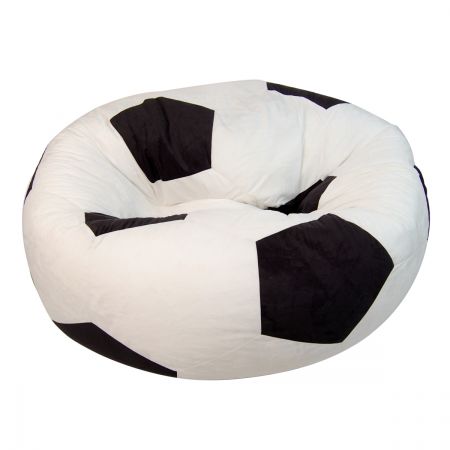 Bean Bags

: Perhaps, bean bag chairs are the most cost-effective and convenient options. They are usually made of polystyrene beans and inexpensive, some models are surprisingly comfortable. However, with this gaming chair style, you can not swivel, roll or rock as you like.
---
What Makes a Good Gaming Chair?
Ergonomics:

It is the first and foremost factor for consideration. The

best gaming chair

tends to support your spine and improve your posture by providing different adjustment choices. Therefore, it should include arm and lumbar support, and a series of adjustment controls, such as height adjustment, armrest height control, and seat slide.

Material

: Most high-quality

ergonomic office chairs

are made from either leather or mesh. It is suggested you choose a good match for your body temperature. The leather is effective at retaining heat and is a good asset for those who run cold, while the mesh is highly breathable and ideal for gamers who run a bit on the warmer side.

Size and Weight

: Most

computer gaming chairs

are constructed for the average user, while there are some models specifically created for taller or bigger users. Make sure to choose the right size for yourself. If the chair is to be permanently placed in the office or bedroom then it is less of a concern, if you will move it around you need to consider the weight.

Comfort:

If you are a game enthusiast, you should sit comfortably when involving yourself in the prolonged time of game playing. Whether a certain

racing office chair

is suitable for you or not depends on how well it fits you. As a rule of thumb, the more ways you can adjust your chair, the more comfort you will obtain.
---
PC Gaming Chair Reviews
Image
Product
High Back Gaming and Racing Office Computer Chair
SeatZone Racing Car Style Curved High-Back Adjustable Gaming Chair
JoliOffice High Back Racing Chair Gaming Swivel Comfortable
Chair
Price
$119. 96
$127.99
$139.99
Color
Blue & Black
Red & White
Black & White
Product Dimension(W*L*H)
66CM x 71CM x (113-123)CM
65CM x 70CM x (115 -125)CM
54CM x 71CM x (120-130)CM
Back Size(W*H)
54CM x 77CM
54CM x 77CM
55CM x 73 CM
Seat Size(W*L*H)
54CM x 48CM x 10CM
54CM x 49CM x 11CM
Not Specified
Material
Premium PU Leather and High Density Foam
Non-Toxic PU Leather and High Density Foam
Soft PU Leather & Sponge
Chassis Material
Sturdy Chrome Base & Explosion-proof Tray & Nylon PA Casters
Explosion-proof Tray & Nylon Five-star Base & Hooded Nylon Casters
Explosion-proof Tray & Stable Five-Point Base & Nylon Casters
Maximum Capacity
150 KG
158 KG
136 KG
Rotation Angle
360 Degree Swivel
360 Degree Swivel
360 Degree Swivel
Headrest Included
Yes
No
Yes
Lumbar Support Included
Yes
No
Yes
Features
Ergonomic Curved Back,Ajustable Chrome Gas-Lift and Tilt
Mechanism, Adjustable PU Padded Armrest, Double Padding
Cushion and More
Rocking Function, Ergonomic Curved Back, Flip-up Armrest, Soft
Seat Cushion, Racing Car Style Bucket Seat and More
A Gas Spring, Adjustable Armrest, Ample Padding Cushion
and More.
More: Gaming Chairs Reviewed
---
Conclusion
Whatever option you settle on, one thing is clear – take the above key factors into consideration, then you'll find the best gaming chair for the sake of your health.