As New Year Holiday is coming, it's time to check out our top 10 hot sale new arrivals for an easy and comfortable holiday! From stunning ice makers, to delectable Foot Massager and stylish Luggage Suitcase Set we've got everything you need to indulge in luxury every day. Shop our new arrivals for thrilling new bargains on appliances, toys, gifts, pet supplies and more for every season 2017.
2.4L Portable Ice Maker with LED Control Panel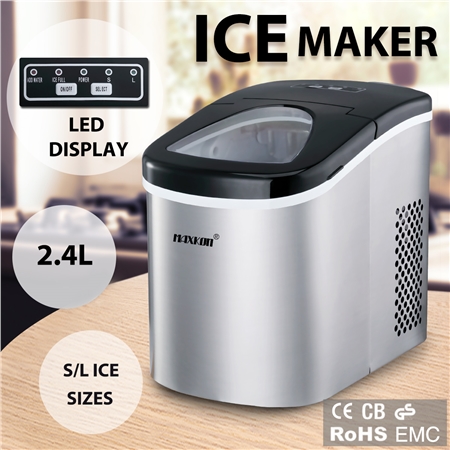 Are you looking for a quick and simple way to make ice? Look no further! Be prepared for any party or gathering, planned or spur-of-the-moment, never run dry on ice again with the 2.4L Portable Home Ice Machine with LED Control Panel. Featuring an over-sized ice basket capacity of 2.4L, this is the ultimate in ice making technology. This Ice machine will automatically make ice for you of up to 13KG of ice per hour, so no need of ice running out. All you need to do is fill up the reservoir with water, push a couple buttons and voila! Ice is made! All controls are made via the electronic control panel and LED indicators. Easy to move around your counter top or bring it to the pool, on your boat or anywhere else that you want to have ice right at your fingertips. Your summer parties will never be the same once you add this to the fun!
---
3D Shiatsu Foot Ankle Calf Massager Silver – 4 Motors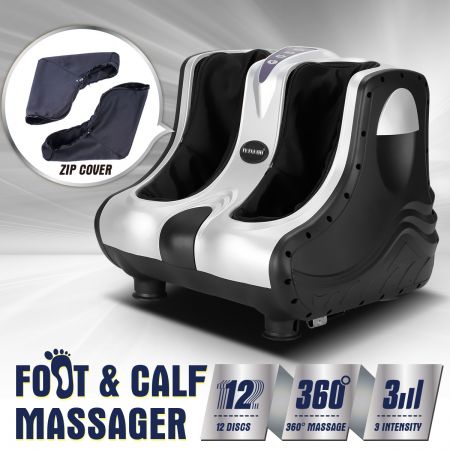 With this 3D Shiatsu Foot Ankle Calf Massager, you can sit back, relax, and let the comfortable times roll. Equipped with 8 massage discs and air pressure kneading pads, this handy little machine is the equivalent of a real massage. The easily accessible and easy-to-use control panel allows you to customize the massage to the just the right pressure and speed. This powerful deep tissue rolling massager delivers comforting heat, stimulating vibration, and penetrating kneading action for relief from stress, tension, tingling, and pain related to rigorous exercise, plantar fasciitis, nerve disorder, and sports injury. Use it as a luxurious calf and ankle massager to even help tone, shape, and beautify your lower legs. It also comes in red.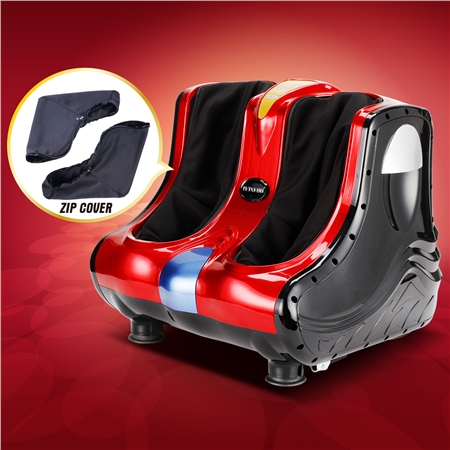 ---
2Pc Hard Shell Luggage Suitcase Set-Blue With TSA Lock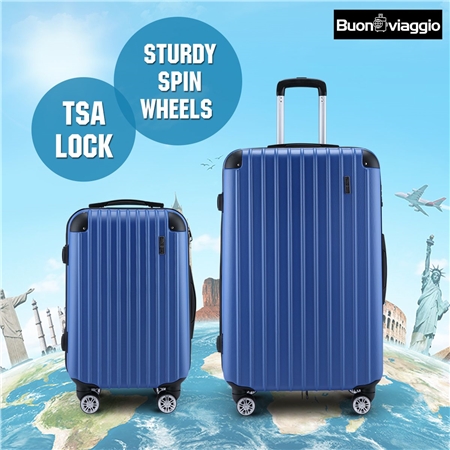 This blue 2-Piece Hard Shell Suitcase Trolley Set allows you to travel in style. The set includes a 20" and 28" case with each piece equipped with a durable outer shell, adjustable top handle, a side handle and 4 smooth 360-degree swivel wheels. The super lightweight and large capacity of this luggage ensures you get the most of the allotted weight allowance. The interior is equipped with tie-down straps to secure clothing in place and a mesh pocket for toiletries; these suitcases make it easy to organize your belongings in a compact space. The protective corners and secure combination lock make this luggage trolley set a must have for savvy travelers!
---
Premium Waterproof Pet Hammock Non-Slip Back Seat Cover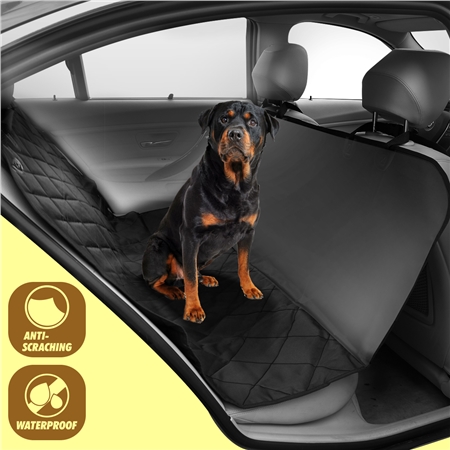 This Premium Waterproof Pet Hammock Non-Slip Back Seat Cover makes pet travel safe and easy! Made of durable oxford fabric and high quality waterproof PVC, this hammock fits neatly in the back seat of most vehicles. Secure this hammock with the adjustable straps to protect your car seat from dirt, spills or pet dander. It also provides a barrier to keep your pet from jumping in the front as you drive. Easy to install, clean and maintain this pet hammock is an asset to any pet owner!
---
10 Tray High Powered Food Dehydrator for Business and Home Use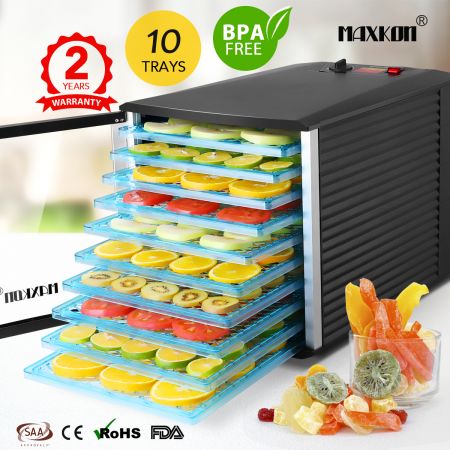 Create your own healthy and delicious dried foods with the Food Dehydrator. This machine will turn your ordinary foods into fiber and antioxidant enriched treats. We provide a drying guide in the user manual to get you the perfect dried snack. Equipped with high powered fans for fast and efficient drying, you won't have to wait long for snacks. The door is also see-through so you can see the process properly. 10 trays will allow big servings perfect for small businesses or home use.
The food dehydrator will allow you to choose what foods you dry, while saving you money. Start drying snacks now the possibilities are endless. Buy it now and create your own healthy snacks from fruit roll ups to beef jerky, dried fruits and muesli. Food Dehydrator is the perfect solution for school lunches, picnics, camping, backpacking and everyday snacks.
---
Magic Bullet Delicious Dessert Machine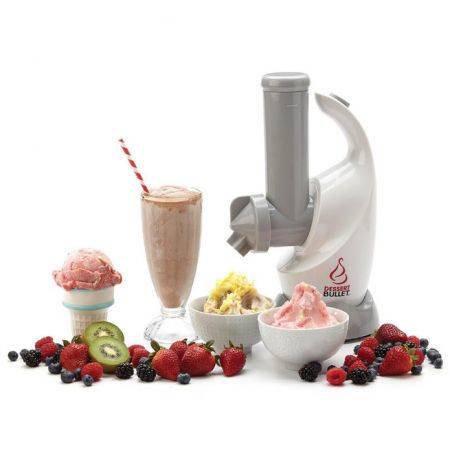 With Magic Bullet Delicious Dessert Machine, you can have all the flavour without all the fat, sugar and calories! Here comes with over 100 healthy desert recipes. It is easy to use and easy to clean – makes desserts everyone can in enjoy in 10 seconds. It coined the 10-second healthy dessert maker. Now you can make delicious, healthy, all-natural desserts in just seconds. With the Dessert Bullet you can have your cake and eat it too!
---
150 Level Genki Whole Body Vibration Machine Plate-Silver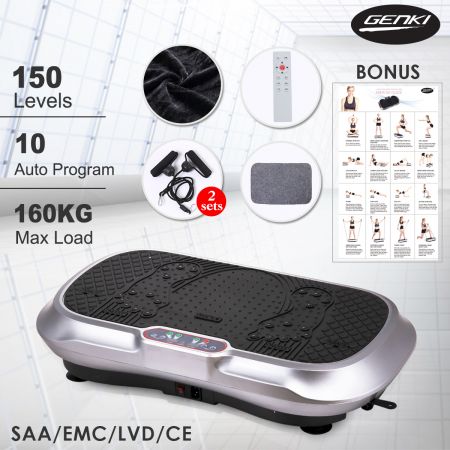 Let the Genki 3rd Whole Body Vibration Machine Plate-Silver help you get the body you have always wanted. Designed to give you a full body workout in the comfort of your home it is equipped with a powerful yet quiet motor. Featuring multiple levels of vibration to adjust to your fitness level and increase muscle contractions this machine gives you a full body workout in a short space of time. The smooth gliding rollers make moving it easy while the rubber protective surfaces prevent it from sliding as you exercise. This simple fitness machine is an ideal addition to any home workout routine.
---
3D Star Wars Death Star 7 Colors Changing LED Lamp Kids Gift Toy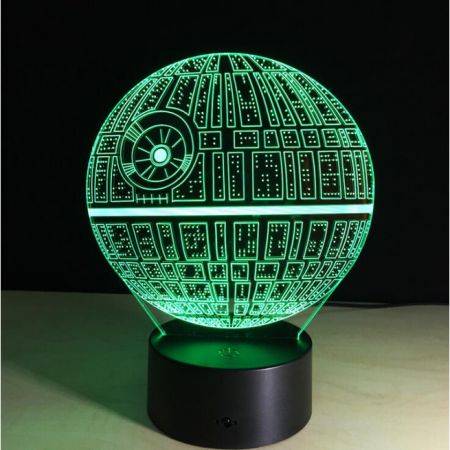 This 3D illusion Night LED light has 7 changing colours: Red, Green, Blue, Yellow, Cyan, Purple, White. It has a handy touch button: Press one time, one color light up, press it again, it turns off. Press it thirdly, another color light up. It also has automatically color changing mode. Press the touch button to last color, then press it again, auto color changing mode works. You will enjoy its 3D VISION EFFECT – especially in the dark or take a photograph, the vision thrill will be strong!
---
2.1M Multi-Level Cat Scratching Post Climbing Tree-Extra Large-Brown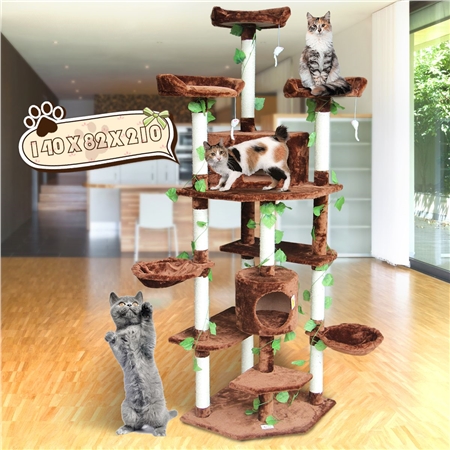 Your favourite feline friend will love this 2.1M Multi-Level Cat Scratching Post Climbing Tree-Extra Large-Brown! Ideal for growing kittens to perfect their agility and sharpen their claws or for pampered indoor cats to get the exercise they need; your furniture will be safe from bored or angry cats. The sturdy construction and plush sisal materials provide comfort for cats whether they choose to play or relax. Featuring 2 large condo spaces for hiding, 5 beds, support poles which double as scratching posts and 5 perching areas for your cat to relax or keep watch of the environment, this cat gym will keep your cat or cats in perfect shape and entertained for hours on end.
---
2 Piece/Set Magic Grip 7 – 19mm Universal Socket Adapter with Power Drill Kit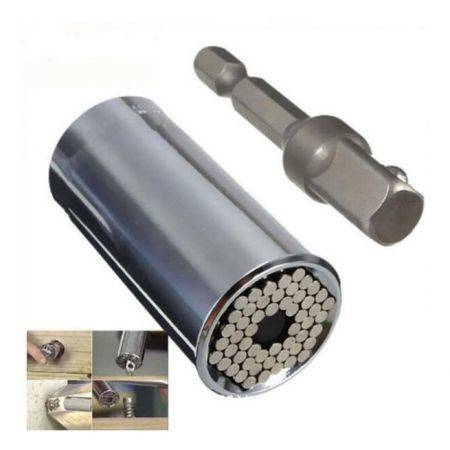 This magic tool can be disassembled various shapes nuts screws hook, lag screws and bolt heads etc. It self- adjusts to fit thousands of fasteners! With it, you can easily participate in automotive industry, household maintenance, manufacturing industry, construction and other industries. It is compact and easy to carry. No matter you want to remove screws, rotating hooks, disassemble flat head screw, removing irregular screws and remove broken taps or tightening knobs, you can use this professional grade universal socket wrench set!
Planning your 2017 New Year holidays? Browse our new arrivals to find practical new products to bring a captivating high-tech charm to your home. With these amazing new arrivals from CrazySales, you will definitely have a great holiday!