Nowadays, most people are serious about getting in shape and keeping fit. It's a tough goal to stick to for those with unpredictable lifestyles, gyms are expensive and crowded, and working out is a huge time commitment. Hence, keeping exercise gear around your house can help you stay consistent with your exercise routine.
Punching Bag
Fitting a punching bag to your bedroom or in your garage can be a great way to enjoy an intense workout from your home. A punching bag allows you to enjoy a cardio workout which focuses on speed and strength, and for those who have had a stressful day at the office, it's a great way to let off some steam. This punching bag stand is made with high-quality materials and built to last. Plus, in addition to getting a solid sweat going, it is stable enough for you to hit it hard.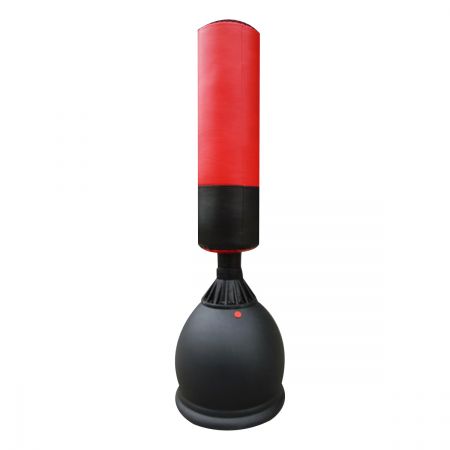 Home Punching Bag Stand, $149.95, available at CrazySales.
---
Rowing Machine
Rowing machines allow you to enjoy an intense workout which will work many muscle groups in your body, including your arms, shoulders, back and legs, strengthen cardiovascular function and improve your endurance. Rowers are also a great way to burn calories, so if your main goal is weight loss, think about making it a part of your regular routine. Also, they are also an extremely easy piece of gym equipment to use.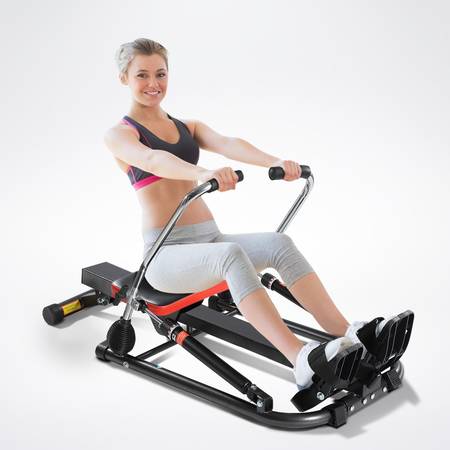 Genki Hydraulic Exercise Rowing Machine, $179.95, available at CrazySales.
---
Treadmill
If you'd rather have a simple piece of exercise equipment which can help you lose weight while also preparing for road races like 2-milers and 5Ks in regardless of how much ice and rain Mother Nature throws at you, treadmill are the answer. Compared to other types of machines, treadmills are simple to use – just run or walk on the belt, and a motor will move the belt under your feet at whatever speed you select.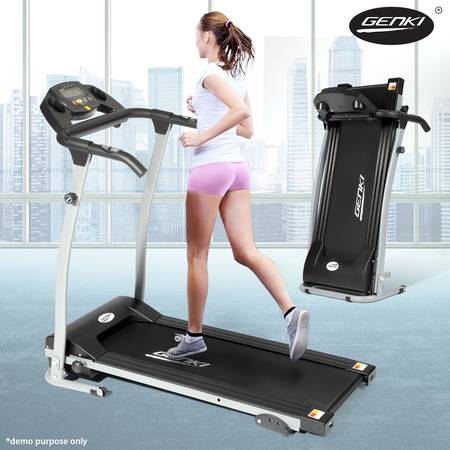 Genki Motorized Electric Treadmill Exercise Machine, $259.95, available at CrazySales.
---
Elliptical Trainer
Elliptical machines provide a circular up-and-down motion which is a cross between a ski machine and a stair-stepper. They provide a nearly impact-free workout, which is easy on the joints. Resistance and grade can be adjusted automatically or manually on some models, and levers with hand grips to work the upper body may be available, too. This machine is a great addition to your home gym.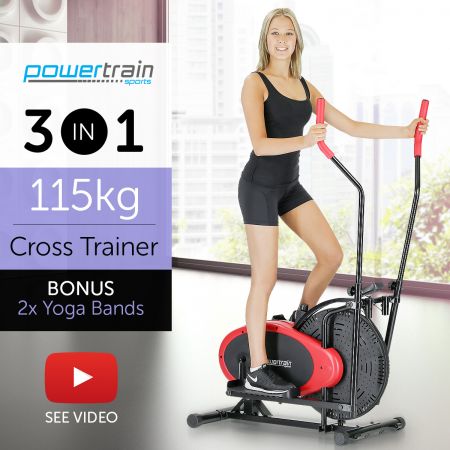 PowerTrain Home Gym Elliptical Cross Trainer, $139.98, available at CrazySales.
---
Stationary Bike
An exercise bike takes no training and is easy to use, although it can be uncomfortable for long stints. While riding isn't as effective in preventing osteoporosis as weight-bearing exercise, it does provide an excellent cardiovascular workout. With it you would swerve the journey to and from the gym or avoid the traffic you might encounter on a road bike, enjoying the same health benefits and performance improvements in the comfort of your own home.Log miles even when weather or the game keeps you cooped up indoors.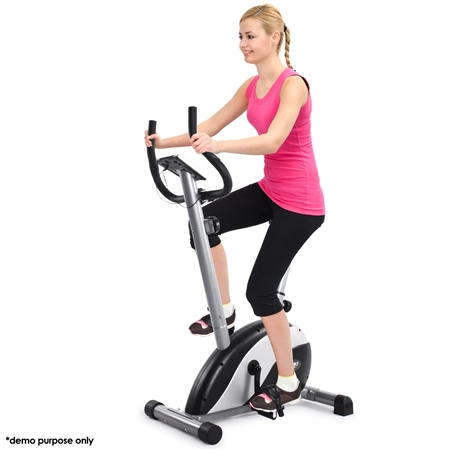 Genki Magnetic Exercise Bike – 5kg Flywheel, $199.95, available at CrazySales.
---
Weight Bench
If you want to get a full workout with your free weights, it's helpful to have a bench which allows you to switch positions while keeping a proper form. It is not just for doing bench press but for many other weight training exercises to train all the muscle groups of your body. A weight lifting bench helps you to perform the moves correctly and safely. Also, it can be used with other equipment like power racks, dumbbells, etc.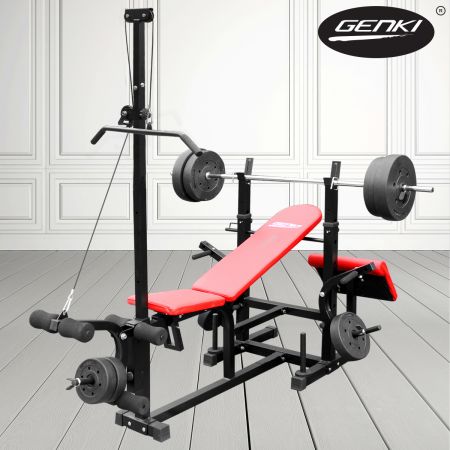 Genki Multi-Station Bench Press with Weights, $279.96, available at CrazySales.
---
Medicine Balls
For those who enjoy a machine-free workout, medicine balls are a valuable asset. Whether you're a beginner or a more experienced athlete, an exercise ball is a great way to improve overall strength, explosive power and speed. Plan a workout of lunges, squats, sit ups, and curls, and you can get your whole body involved without jumping from machine to sweat-covered machine at an overcrowded gym.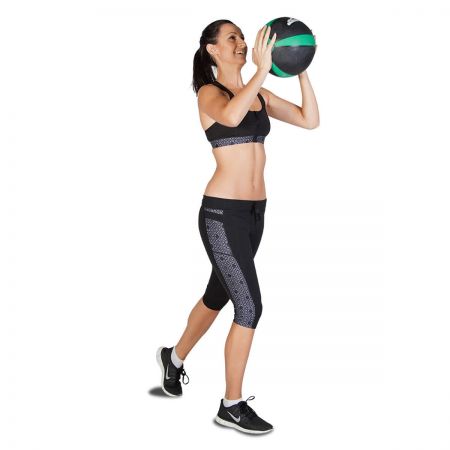 Lifespan Medicine Ball 8kg, $49.98, available at CrazySales.
---
Exercise Mat
Having a comfortable, reliable exercise mat is important for anyone trying to start a regular yoga regiment. It's also a great surface for martial arts, pushups, and your pre- and post-workout stretches. A good exercise mat is designed to prevent injuries, protect your knees, elbows, and other joints from the ground, and support the body through its movements as well.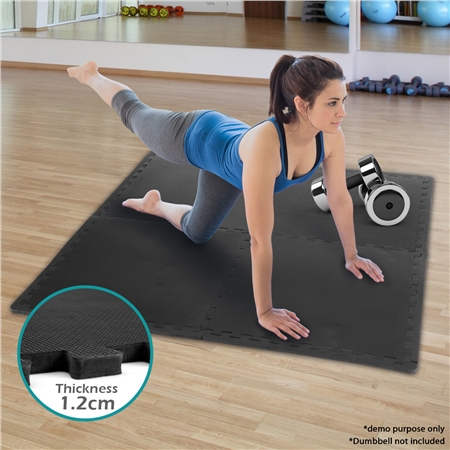 Anti-Slip EVA Workout Mat, $19.95, available at CrazySales.
---
Dumbbells
Whether you're aiming for rapid fat loss, bulging muscles or cardiovascular fitness, a pair of dumbbells will tick the box – providing you use them correctly. Dumbbells are one of the most versatile pieces of equipment providing a great full-body workout in a compact amount of space. They are small, relatively inexpensive, and unless you opt for a fixed set you can adjust the weight on them so they're appropriate for all kinds of exercises.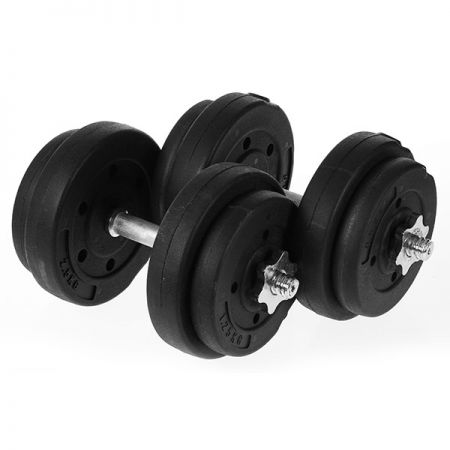 20kg Home Gym Dumbbell Set, $49.98, available at CrazySales.
---
Pull Up Bar
A good pull up bar is one of the best bits of home fitness equipment, purely because the pull up is the finest upper-body bodyweight exercise. It's brutally tough, and very unforgiving on beginners who can spend weeks of managing just a few pull-ups at a time, but it's worth persevering because the pull-up will build muscles in your arms, back and shoulders, as well as strengthening your core.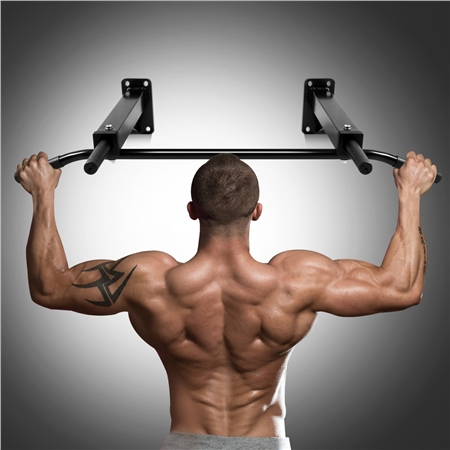 Wall Mounted Pull Up Bar, $49.95, available at CrazySales.
---
Foam Roller
Using a foam roller is essentially a more affordable way to give yourself a deep tissue massage. Foam rolling is a type of self-myofascial release in which pressure is applied to certain body parts to relieve pain. By slowing rolling over various areas of your body, you'll help break up adhesions and scar tissue and speed up the healing and recovery process after your workout.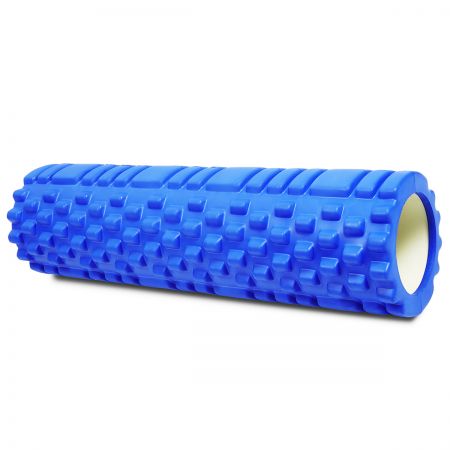 Eva Foam Roller 60 x15cm, $49.95, available at CrazySales.
---
Power Tower
Whether you want to lose weight, tone up, build muscle, or you don't have room for a full-on power rack, you can pick up a more compact option – a power tower for pullups, chinups, dips, and other exercises you can pull off from a hanging position. These versatile gym apparatuses, designed to target your core and upper body, deliver a vigorous workout which can even provide an effective full-body workout.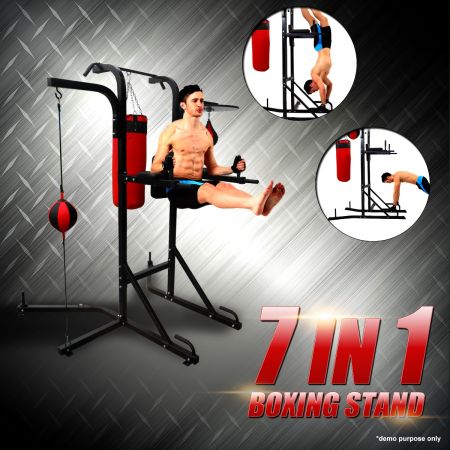 Multi-Station Boxing Stand with Power Tower, $319.95, available at CrazySales.
---
Vibration Machine
The convenience and potential health benefits make a vibration machine a worthwhile investment. A vibration platform is much more than a weight loss tool, standing on a rapidly shaking platform will improve muscle tone and circulation. You can also use the machine for other possible benefits, such as increased flexibility, stability and strength.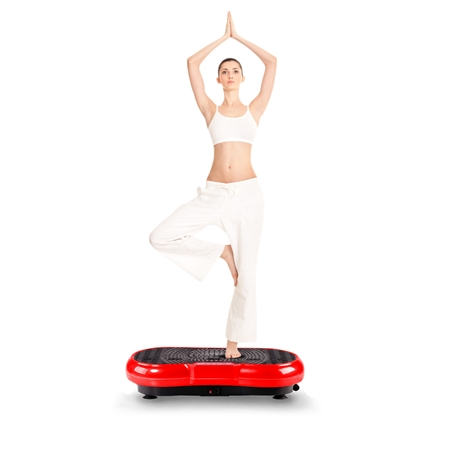 Genki Ultra Slim Vibration Fitness Machine Body Shaper Platform 2nd Gen – Red, $129.88, available at CrazySales.
Remember you will now be training all alone, there won't be anyone to check your technique or warn you if you are putting yourself at risk. So make sure you have the right program and train yourself with the right technique.