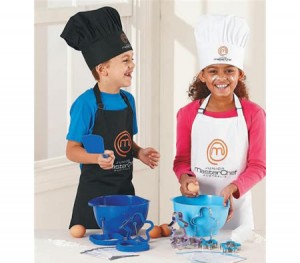 Junior Masterchef's are amazing in the kitchen cooking up culinary delights making it seem as easy as boiling an egg. If you enjoy cookies, cakes, cupcakes, muffins, and brownies then you will love these simple tips to help you bake the perfect sweet treat. It's not only fun to bake but the best part is getting to lick the bowl and share your baked creations with others. So grab an apron and chef hat and lets' get started!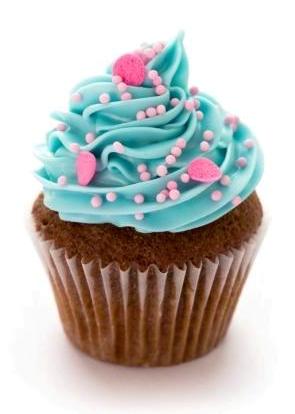 Step 1 – Measure
Baking is a measuring game. Too much or too little of sugar, flour or baking powder will have a great impact to the cupcakes. So be sure to measure every ingredient accurately. If it's one tablespoon, then it must not be one and a quarter tablespoon. A measuring spoon will help you with that. A set of measuring spoons will have everything you'll need—from measuring one tablespoon to ¼ teaspoon.
Professionals prefer to use scales rather than measuring spoon or measuring cups. If the recipe calls for 10-gram butter, adding more has the potential to ruin your efforts . Scales can be the spring-type or digital.
Step 2 – Mix
Now this is the fun part—mixing. In baking, "mixing" has different terms like whisking, beating, stirring, and kneading. Mixing is a breeze with a hand mixer where as kneading can get tiring and consumes a bit of time. An electric mixer is the ultimate in mixing. It's hard to tell with the end result if it was mixed by hand or with an electric mixer. But electric mixer can surely save time and energy.
Step 3 – Bake
Now the mixed ingredients are ready for the oven. What will you use? The traditional brownie baking set made out of tin can will do. But have you ever thought about using a silicon bake-ware set?
Compared to a tin can, silicon heats up and cools down faster. It doesn't give the classic brown on brownies and cupcakes but will never burn them either. Popping out the baked goodies from silicon bake-ware set is easier too. It's easier and faster to cleanup also. And if you have a metal allergy, then a high quality set like the Stanley Rogers silicon bake-ware set is a great choice.
Step 4 – Decorate
This is the best part—decorating of cupcakes and brownies. Add frosting, icing, sprinkles, chocolate chips, and nuts. Use your imagination and play with your creativity. Now put the decorated cupcakes and brownies on a cupcake stand. The baked goodies will look yummier if put on a three- or five-tier cupcake stand.
The real secret to perfect baking is using the best ingredients. Add a little patience and creativity and you will soon be a great pastry chef.
Your child will bake like a Pro with the Junior Masterchef Kits