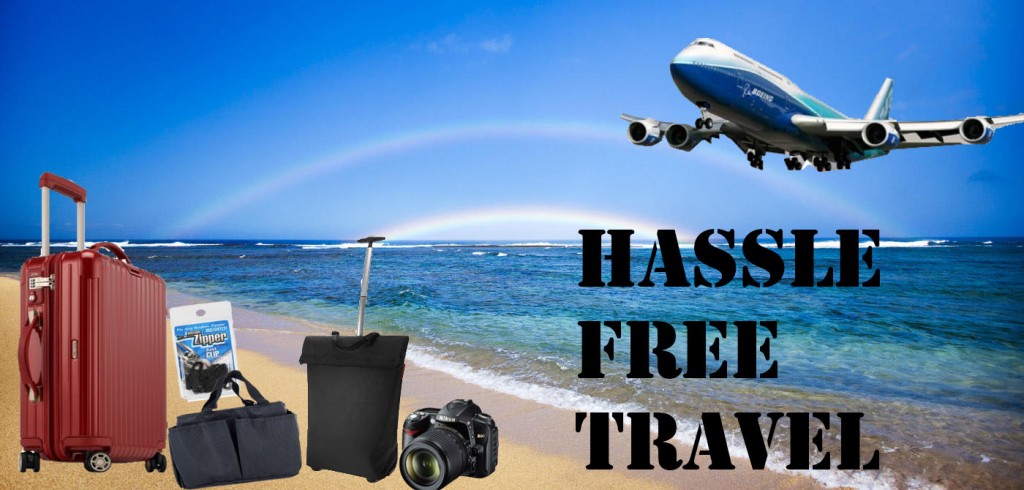 Most of us are excited when travelling. Some travel for vacation, leisure, work and many more but how can we avoid stressful travel hassles?
First and for most we need to be really prepared especially when we will be travelling to other countries where culture, rules, law and currency is different.
Remember to keep all your passports, plane ticket and other documents in one place. You should have a safe small bag to keep them together like this Handbag organizer. This bag has many storage where in all your important things and documents are safe.
The next thing is your luggage, if you will be on vacation for a few days this Shopping trolley is just right for you, when you are not travelling you can use this for shopping. This is a not too bulky bag for few days travel.
If you need more space you will be needing a bigger luggage maybe a 98L size that will move easily even with your heavy luggage. This will be perfect for a long time travel and you will still have space when you shop at destination.
In case of emergency when your luggage zipper accidentally broke because of too many things inside it, you will need this extra zipper for an instant repair. This is very useful because you will never know when your luggage be broken. This instant zipper is not just for your bags, this is also for your shoes, clothes and much more. This is a really must have when travelling.
Whenever you travel you always make memories and those memories should be captured, you will be needing this DSLR camera to have the most realistic and beautiful photos of a beautiful place. This will serve as your forever memories of that place.
Lastly enjoy every single moment of your vacation. You are not in the vacation everyday, you will still come back to reality where your work or daily chores is all you need to do the whole day. Vacation will help you to re-create and recharge so better to enjoy it and don't let typical travel hassle ruin it.
You can check CrazySales website for more useful travel items that will help you achieve your dream vacation.