Start the year in tech off with the best new apps for iPhone! And speaking of iPhone, be sure to stop by and subscribe for your chance to win a free iPhone 5c at CrazySales!
---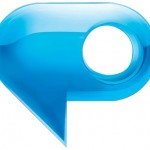 1. Photoshop Express
If you're the type of artistic person who prefers a bit more editing than instagram has to offer, then you may check out the newest offering from Adobe Photoshop, Photoshop Express. Until recently, this kind of detailed editing was only capable using a desktop or laptop computer. Adobe has shrunken the experience down to mobile size with Photoshop Express, a free photo-editing application for the iPhone and other iOS devices. Photoshop Express is a powerhouse of a mobile app and can even handle noise reduction (getting rid of those extraneous particles that show up on photos). All in all, Adobe Photoshop Express is a solid tool for making light photo edits on your iPhone.
---
2. WatchVille
Ok, so this might not be everyone's cup of tea, but if you're a watch lover than this app is for you! WatchVille brings together the newest and latest in watch industry news by collecting articles and industry information from the top sources available. No more bouncing between websites to get the best watch news. Sync your watch to their atomic clock which syncs in real time to over 100 atomic time servers. Watchville brings together your favorite watch blogs all in one easy to use app. Read them all or customize which sources you read – you're in control. Watchville includes:
HODINKEE

aBlogToWatch

Watchtime

Watches by SJX

Haute Time

Perpetuelle

and more…

---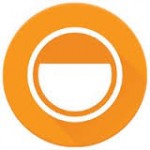 3. Level Money
Some say Information is Power, but that information must be accompanied by awareness. Getting a handle on your money means knowing how much money you have, all the time. Enter Level Money. Hook it up to your bank account and it simply, delightfully shows you what your funds are at any given time. So you'll know what you can spend, and what you can't.