The World Cup 2014 has begun! We hope you were up early this morning watching the opening ceremony and the first game between Brazil and Croatia. The passionate atmosphere could be felt through the screen!
The next month is going to be filled with top notch football action around the clock! Who do you think is going to win? Will you support Australia or one of the many other successful teams? Whatever you choose you're going to be seeing some amazing world class soccer, so get excited!
Seeing as some of the world cup games are going to be at strange times for Aussies, Crazy Sales has a suggestion for getting through those early morning and late night matches.
We're thinking that all those early morning rises might make you in the mood for coffee? We can't offer you Brazilian coffee, but we can offer you some funky mugs to help wake you up before sunrise.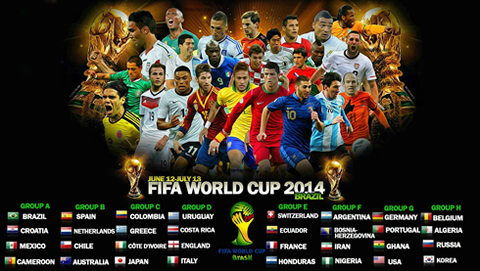 If you're adding a whole lot of soccer to your morning routine why not brighten your eyes with a little bit of sugar, some milk and a few teaspoons of coffee or tea too!